Product description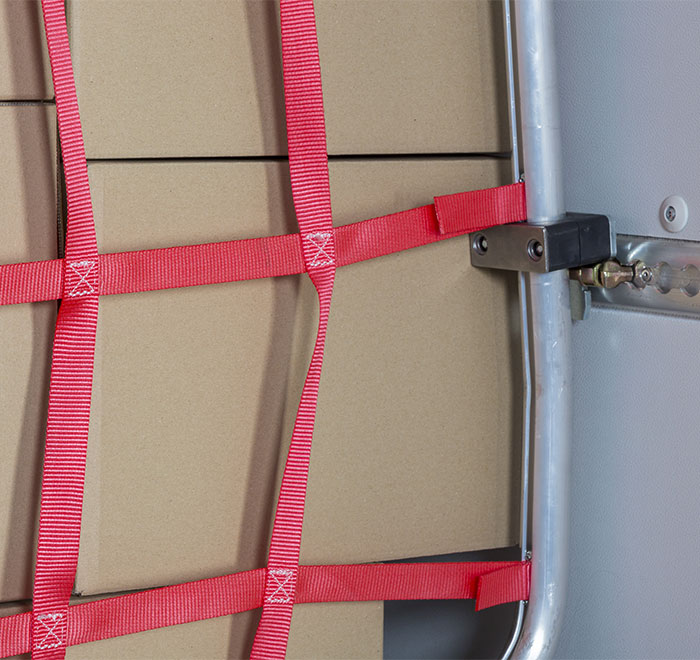 The innovative QuickKEP safeguard load securing net was designed for fast and safe handling.
Compared to standard vertical load securing nets, we have not mounted the double airline fitting on the net for the airline lashing track on the net.
Two hooks each are mounted on the vertical aluminium net tubes. These are suspended in the double airline end fittings 380 when inserting and shifting.
The end fittings are vertically inserted in the airline lashing tracks as required with small gaps in between and remain there.
Depending on the requirement, the safeguard load securing net is unhooked by simply lifting the tube and hooked in again at the new desired position. This procedure takes only a few seconds.
As a "door function", the user only unhooks one net rod assembly and "parks" this on the other side. This also ensures quick access.
QuickKEP works with the factory-installed 2-level airline lashing track and does not require a costly installation of additional airline lashing tracks on the top and bottom section.